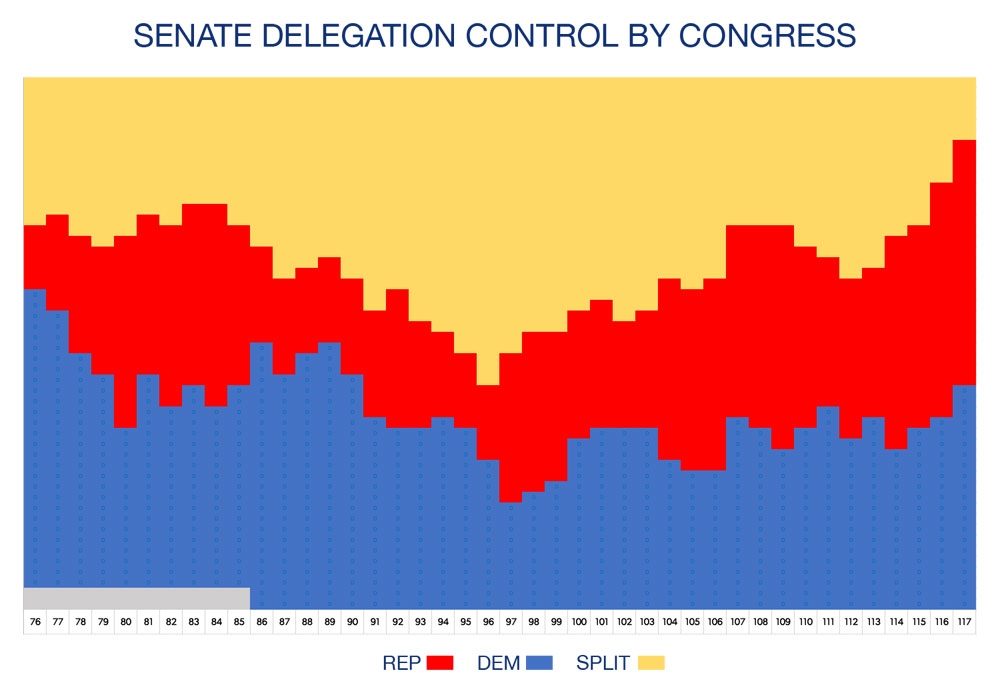 Our current Senate is the most partisan senate since World War 2, with just six states having bipartisan delegations. The last time the country experienced this level of political uniformity was the 1950's.



Since World War 2, the Senate has seen more Democratic leadership than Republican with 67% of the 42 Senates being a Democrat. From 1939 to 1981, Republicans controlled the Senate only twice for a total of just four years in the majority.



The 116 and 117 senates are historically conservative. Their nearest comparators are the 109th Senate in 2005, during the second half of the Bush Administration, and the 84th Senate during the second half Eisenhower's first term.



Split ticket delegations peaked in the late 1970's and were common throughout most of the 1980's. GOP representation was most consolidated in the 1980's when their single delegation strength peaked.



Of the 33 seats up in 2022, 19 are Republican. Trump only won two states with split delegations and neither of them will be on the ballot in '22.